On July 22, 2022, the Belgian Canadian Business Chamber hosted its Annual General Meeting (AGM) followed by a Belgian National Day Garden Party at Christian and Sheila's residency in High Park, Toronto.
Among the attendees were Maxime Ramon representing the Belgian Embassy, Frank Murari, Trade Commissioner for Wallonia Trade & Investment (AWEX), and members and friends of the BCBC.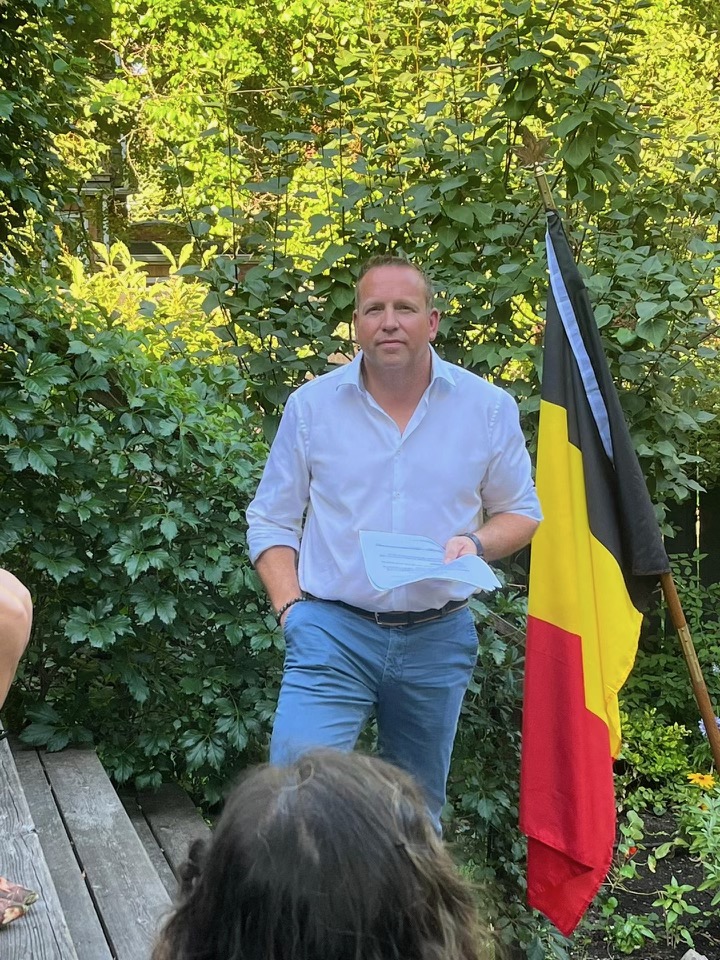 Xavier Van Overmeire, BCBC President, said: "Well, this year, thanks to this solid partners base, we were finally able to launch our first Awards Gala, honouring Belgian-Canadian business relations. It was just amazing! We got to showcase the BCBC in front of almost 140 people. Thank you, to all those who were able to attend.
I would like to take the opportunity of this General Assembly to thank the Executive Committee who has supported me during this past year with great dedication. The BCBC owes you a debt of gratitude for your commitment, hard work and devotion: Anne, Christian, Martin, Gratia, Michelle, Bethany, Matthias, Rami, Maxime and Idalia. You guys are great!"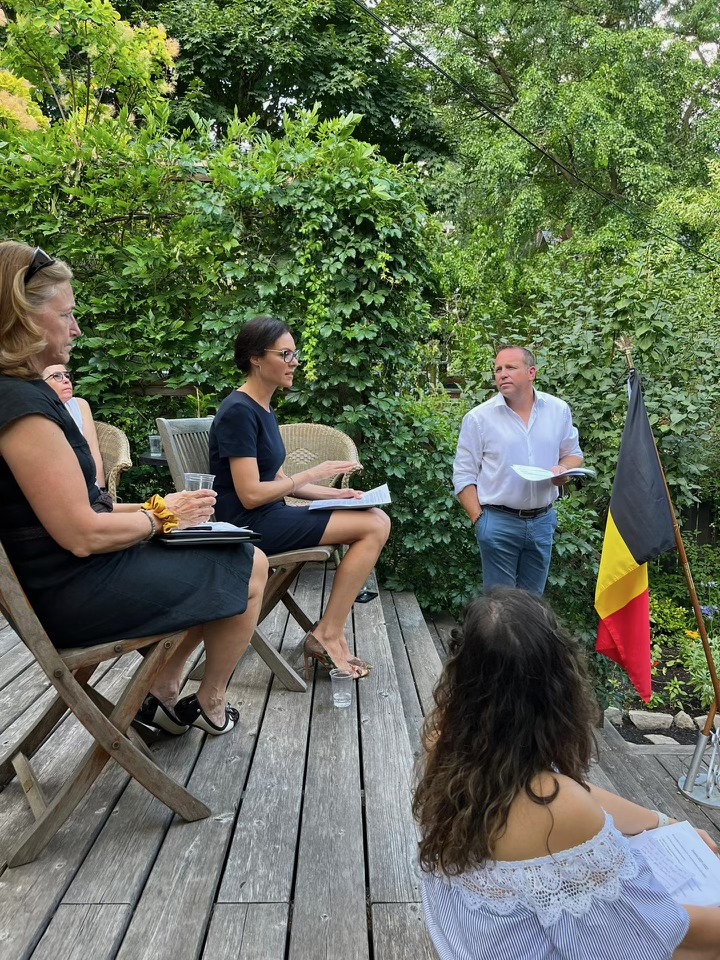 Michelle Willer, BCBC Partnerships Director, informed the guests that the number of BCBC partners has been growing considerably, from only 6 in 2020, to 11 in 2021 and now 17 in 2022!
Our BCBC Partners are The Port of Montreal, Actito, Air Canada, ArcoInfo, Degroof Petercam, Dentons LLP, Mazars, McClelland Premium Imports, Molson Coors Canada, National Bank Financial Wealth Management Scott A. MacKenzie, Nourish Food Marketing, PolyBEER, Puratos, Theodorus, WRLWND plus these 2 BCBC's newest partners:
1) Landmark Cinemas, Canada's second largest cinema chain. In 2017, Landmark became part of the Belgian group Kinepolis. Kinepolis is one of Europe's largest cinema operators with locations in Belgium, The Netherlands, France, Spain, and more.
2) Tractebel, with their new office in the Greater Toronto Area they will provide cutting-edge engineering services to nuclear and industrial actors and complement local and national stakeholders' expertise. "By forging these partnerships, Tractebel engineers intend to contribute to the success of the Small Modular Reactor (SMR) and Hydrogen action plans, key to reducing CO2 emissions in the country." Said Michelle Willer.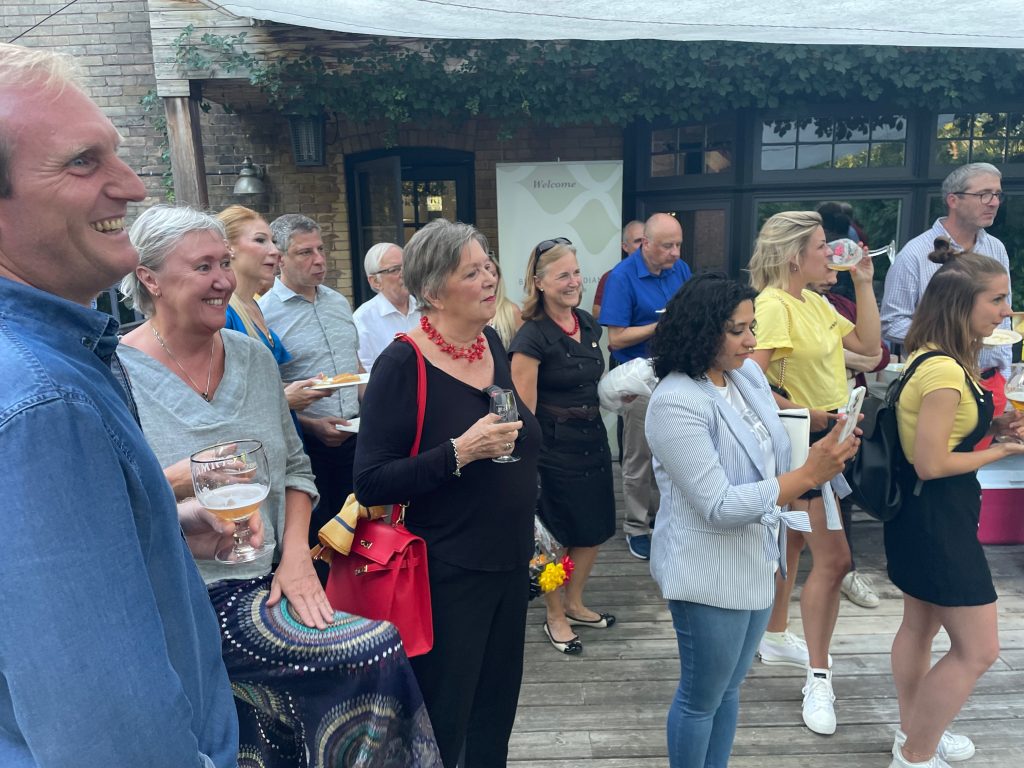 Idalia Obregon, BCBC's ED, said that the Chamber hosted & collaborated in 15 events since the last AGM; 13 of which were in person events. From a Garden Party with H.E. Patrick Van Gheel, Ambassador of the Kingdom of Belgium to Canada, to Belgian Beer & Wine Tastings at Dymon Wine Cellars and VIP Business Luncheon in partnership with the Belgian Embassy, to culminate the year with the BCBC's first ever Business Excellence Awards Gala at the Gardiner Museum.
Additionally, a total of 5 Frites Night occurred, one of them in collaboration with the Flanders Trade Mission to Canada, special thanks to Yves Lapere from FIT and his office in Montreal for their support.
The BCBC organized a unique campaign to raise funds for SickKids Foundation this year, led by Dr. Matthias Dedobbeleer, BCBC Director and active Belgian doctor in the community. Teaming up with 3 local Belgian Canadian businesses: The Belgian Chocolate Shop, Le Petit Déjeuner, and Franglish Gourmet, the BCBC promoted the sale of specific Belgian products in the city and all the benefits of such products were donated to the campaign.
The BCBC also participated in events for the Belgian community in Toronto such as: Belgian days held in the city of Toronto from April 25-28, 2022; and the EU Chamber of Commerce in Canada (EUCCAN) EU-Canada Business Day on April 13th, 2022.
Our 2 online events were the webinar titled "Introduction of Belgian Beer on the Canadian Market: Experience from 3 Different Importers" in partnership with the CABQ on October 21st with 2 BCBC beer partners (at the time): McClelland Premium Imports & PolyBEER and CABQ member Microbrasserie de l'île d'Orléans; and the forever favourite European Union Film Festival!
"As part of the new BCBC board, I am pleased to announce that Gratia Derde has accepted the position of CEO of the BCBC for the next year. This will allow us to achieve all our objectives in a way that will ensure a sustainable transition." Said Xavier Van Overmeire.
The new composition of the 2022 – 2023 BCBC Board is as follows:
As non-voting members;
Patrick VAN GHEEL, The Honorary President of the BCBC and the Ambassador of Belgium in Canada;
Donald Johnson, Belgian Honorary Consul in Toronto;
Frank Murari and his successor, Trade Commissioner for AWEX in Toronto;
Yves Laperre, Trade Commissioner for FIT;
Gilles Bredas, Trade commissioner for Brussels Export ;
As voting members:
Xavier Van Overmeire, BCBC President & Dentons Partner
Anne Popoff, BCBC First Vice-President, Events Director – Principal, Sommelier, DipWSET, LE SAVOIR-BOIRE.
Martin Cloutier, BCBC Second Vice-President and Treasurer & Managing Partner, Mazars LLP
Gratia Derde, BCBC Director and CEO & Chief Administration Officer at The University of Ottawa
Matthias Dedobbeleer, BCBC Director subcommittee for Young Professionals & Post-Doc. Fellow in Peter Dirks Lab, in Peter Gilgan Centre for Research and Learning, Sickkids hospital
Joel Mandelbaum, BCBC Director and Strategic Technology Consultant & Digital Sherpa
Bethany Doyle, BCBC Director & Chief Representative – Degroof Petercam
Guy McClelland, BCBC Director & Quality Control at McClelland Premium Imports
Olivier Belenger, BCBC Director & Managing Partner, EEBIC Venture
Neil Roy, BCBC Director & Mid-Market Commercial banker, BMO Financial Group
Taïs Bangala, BCBC Director & Financial Services Broker
Anita Bandari, BCBC Director & Manager Toronto office of Aarkish Diamonds
Frederic Landtmeters, BCBC Director & President & CEO at Molson Coors Canada
Grégory Petit Dufrenoy, BCBC Director & Head Of Service Delivery – Nokia
Sébastien Dillien, BCBC Director & B2BB2C Marketing in Canada at Lufthansa Group.
A million thanks to Michelle Willer, Christian Frayssignes and Rami Khalifa who decided not to renew their mandate for the upcoming year.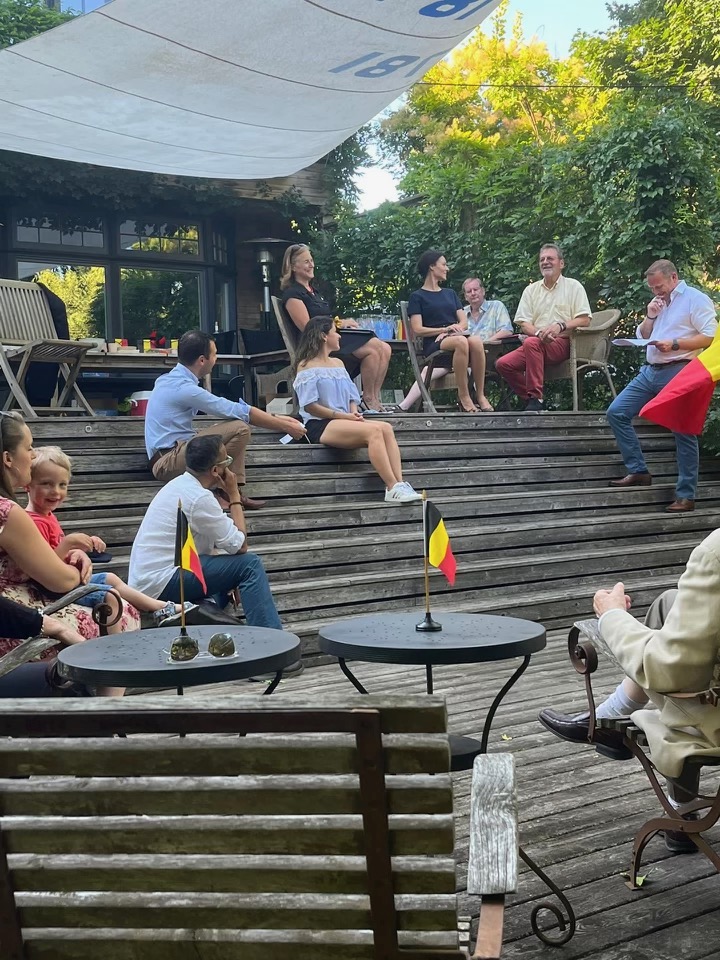 "It has been an honour for me to serve on this Board, our chamber is growing nicely, both in the development of our Partnerships, but also in the structure of our Board as well. And It has been wonderful and rewarding to be a part of this journey; the BCBC community feels like a second family to me. I have made great friendships and I have really enjoyed being a part of this wonderful and unique community." saidMichelle Willer.
The BCBC cannot thank you enough for all that you have given to the Chamber, we are indebted for your time, support and continued efforts. As well as, for all that your hard work yielded at the Belgian Chamber. Added Xavier Van Overmeire.
Another accomplishments for the BCBC this year has been the accreditation from the Belgian Federation of Chambers of Commerce. "We are nevertheless required to provide certain information to the federation each year in order to maintain our accreditation. The Federation of Belgian Chambers of Commerce brings together all the Belgian Chambers, both in Belgium and abroad. In addition to offering visibility to each accredited chamber, they organize various meetings in Belgium to network with other Belgian chambers of commerce. This is another great success for our BCBC." saidXavier Van Overmeire, BCBC President.
We would like to thank BCBC's corporate members and partners (logos below and more info here) for their support this year and the years to come!
And special thanks to Christian and Sheila's for their endless and warm hospitality.
We wish you all a happy and joyful Belgian National Day!