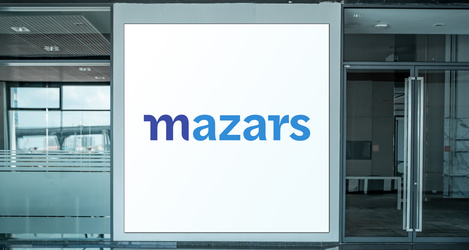 Mazars has come a long way since Robert Mazars set up his accountancy firm in Rouen, France in 1945. From these modest beginnings, Mazars has grown into an international group comprising over 42,000 professionals across more than 90 countries and territories.

Our scale allows us to serve global and local clients across the world, while remaining agile and personal in our approach. Wherever we work, we operate collaboratively as one integrated team. This enables us to deliver a tailormade service of exceptional quality for every client, wherever they are located, based on our local knowledge, cultural awareness and global perspective.
Mazars in Canada has more than 50 years of experience delivering exceptional and tailored services in assurance, accounting, tax and advisory. With offices located in Montreal, Saint-Leonard and Toronto, our experts assist clients of all sizes at every stage of their development and approach every piece of work with a commitment to the highest level of quality as well as with integrity, independence and accountability.

We believe a responsible firm must create shared value. We aim to achieve this by upholding our independence, caring for the future of our industry and by balancing sustainability and profit, as we seek to pass on a just and prosperous world to future generations.
To learn more about Mazars in Canada: www.mazars.ca
Discover Mazars in Canada on LinkedIn, Facebook, Instagram, YouTube

For additional information, contact Martin Cloutier, Managing Partner of Mazars in Canada: martin.cloutier@mazars.ca