BCBC Presents: Arco Information Group
ArcoInfo is a rapidly growing digital document / data management / process automation company providing software solutions for in-bound/outbound and intercompany information to be shared to companies across numerous industries. Arco was founded in Belgium, and has grown to include selected locations across North-America, France and Luxembourg.
ArcoInfo's missions to provide a high-quality, scalable and technology agnostic infrastructure for innovative document lifecycle management of digitized info and workflow/RPA solutions with an interoperability engine to interconnect with other digital file management tools from 3rd party providers and a wide range of ERP systems.
ArcoInfo's DOMA Platform (Digitally, Organizing, Managing, and Archiving) has full capability for low code configuration for routings and workflows to manage custom business processes.
ArcoInfo's current focus is to find delivery partners, such as BPOs, Integration Specialists and Software Resellers in the Canadian market, to assist us to grow our business. We'd love to talk to you! Contact David Downey, Partner, ArcoInfo Inc. M: 416-906-0164 E: ddowney@arcoinfo.com
From digital postman to data on demand
What are Arco's future plans?
Paul Van Coillie, founder of Arco Information, talks about the digital revolution.

What does Arco do?
The core of the company has been since its inception in 1996: capture data and other info digitally, and deliver packaged again, custom from the customer. Today that applies for about any data, from paper data streams via OCR to emails via tagging and data from IoT sensors. In all our Projects the common thread is customer centricity: we only look at how we can help our customers move forward.

What can you do with those data streams?
For example, if a supermarket with 64 distribution points, thousands of invoices a day to process, then the information flows and cheques go smoothly. We compare every invoice automatically. Our retail customers save millions of dollars per year. In addition, you can also create customer profiles with all that data, compose, and develop products…

How did Arco take the first step towards internationalization?
Our customer base was international from the start. It started with a Canadian lawsuit against Hydro-Québec, at the time the largest water electricity producer in the world. They wanted a bilingual software in French and English but that did not exist in America. Our full-text system in four languages was unique back then.
I expect a lot from our vertical investments in Europe and Canada. We are in a lot of "backend" solutions providing digital process management from our suite of software solutions. Also, we invest in partners:

Digidyco for example supports clinical research. All administration is done digitally and saves up to 70 percent of admin costs.

Yucopia can be managed via the Home Office Procurement Portal. Home workers can buy office equipment & supplies within a certain budget…but buy at "big box" volume pricing.


TakeAir you can condition the air in large commercial buildings to be improved via a remote monitored system that especially nowadays has become the new important: …"clean air in buildings balanced with energy efficiency."
Incoming mail? Child's play for the digital postman!
Enhanced Mail Service Postal items are a maze for every company postal service. Often the numbers pile up quickly and "discussions" arise because letters have not ended up with the right person in a timely manner.
Good news is there is another way… and Arco Information Canada (ArcoInfo) knows. With ArcoInfo mail management software, the Toronto company supports companies, municipal authorities, police zones, governments, to register, distribute, and efficiently process and track incoming mail….digitally.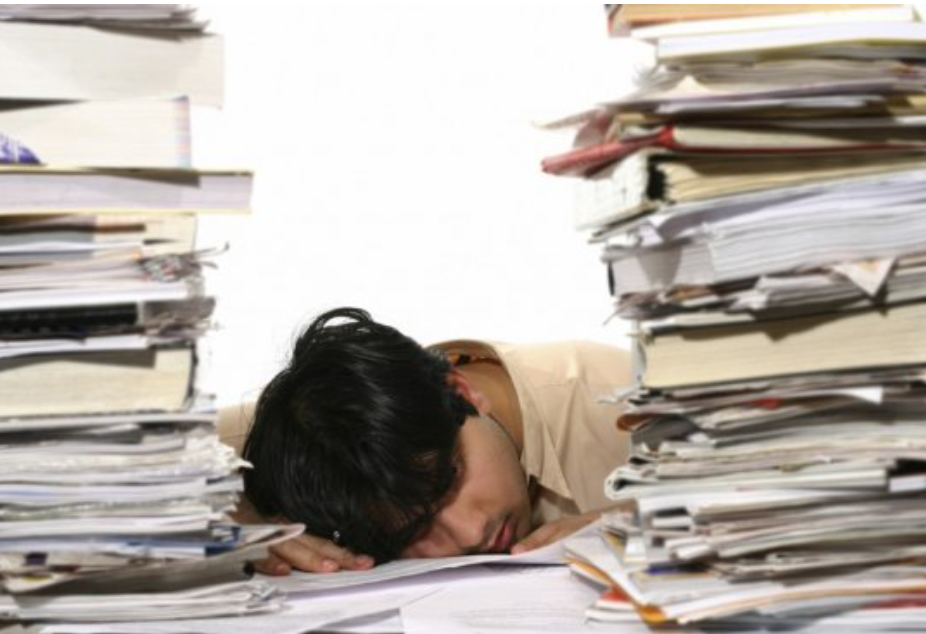 Municipal authorities, social housing companies and all kinds of companies can also use the tool to save time and gain efficiency. "And due to corona, more and more people work from home, without access to their mail box that is still often used. Here too, Arco Mail Manager is an added value", says Diane Ruysschaert, senior business consultant at Arco Information.
Artificial IntelligenceThe ArcoInfo digital mailroom platform provides automatic digital processing of incoming mail. Emails are read automatically, as are completed web forms. Paper postal items are scanned and charged by the postal service. Afterwards, the platform does the rest…learning, confirming and measuring.
"Based on artificial intelligence, the postal items automatically end up with the right services and people," Diane explains. "It means an incredible time saving."
A Better WorkflowIn the tool, workflows are created to handle the incoming mail, such as a deadline to process a letter of complaint, for example. The creation of reply letters can also be automatic.
For example, when a complaint comes in, a standard reply letter can be generated. It states that the complaint was well received and that a response can be expected within ## of days. In this way, the customer also receives a confirmation that the letter has arrived and is in process.
The incoming digital items are also automatically linked to a file so that different documents are grouped. File managers can see when a communication has started, when a response has been issued and another one is coming in. This allows for a more global follow-up.
In addition, it often happens that employees say they have not received a certain communication. The tool also removes this discussion between postal service and employees. "The postal service can check in the system whether a postal item has arrived properly and whether it has been read," Diane concludes.