In our rapidly evolving technological landscape, the "Future Proof" event explores key themes surrounding the AI ecosystem. Explore the intricacies of building fairness into AI models, the critical importance of using a framework to build responsibly, and get exclusive insights into predictions for the next two years of AI evolution. Our esteemed panelists bring a wealth of knowledge and expertise from diverse areas of the AI industry – engineering, user experience, venture capital and research.
Join us on October 17th and meet our moderator and distinguished panelists:
Moderator – Krystyn Harrison, COO, Versett, a CBTW brand, View Profile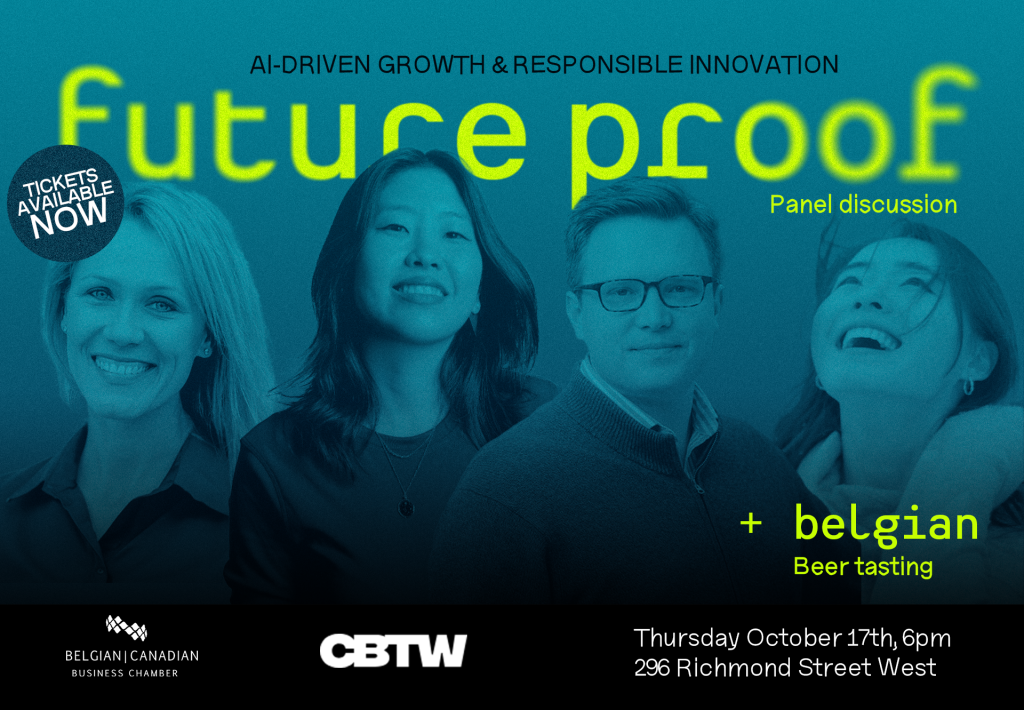 The engaging conversation will transition into an immersive beer tasting experience, featuring selections from our esteemed partners: Molson Coors, McClelland Premium Imports, and PolyBeer.
Tuesday, 17 October, 2023, from 6:00 to 8.30 PM.
Location: CBTW Toronto, 296 Richmond St West, Toronto
Cost: Members: $75.00 Non-Members: $90.00. Tickets include both food & drinks.