The second edition of the Belgian Canadian Business Chamber Business Excellence Awards Gala is coming up! Tickets are selling fast, have you got yours? Discover the features of what promises to be an unforgettable night, more surprises to be announced!

Exquisite food, with a Belgian touch
Enjoy a champagne reception, accompanied by Belgian beers and Belgian passed hors d'oeuvres. And a Belgian-inspired gourmet dinner (made with products from Belgium!) with red and white wine pairings; and dessert made with Belgian chocolate.
Belgian tunes
Singer Albane Chateau will be joining and offer us some delightful entertainment with a Belgian repertoire.
They will be there…
Executives from the following companies have already confirmed their support and presence to the event: Air Canada, ALFID Group, ArcoInfo, Barco, Barry Callebaut, BDG & Partners, Degroof Petercam, Dentons, Desjardins, Manuchar, Molson Coors, Polybeer, Rhea Group, Siemens, Solvay, The Lys Realty Group, Tractebel as well as representatives from the Embassy of Belgium in Canada, AWEX, FIT, hub.brussels, EUCCAN, the Toronto Region Board of Trade, the Business Council of Canada, the University of Toronto, TechNation Canada – and more !
To purchase your ticket or table, click here.
Belgian Days in Toronto
The BCBC Business Excellence Awards Gala will be the official closing of the Belgian Days in Toronto. Held from April 25-27, the Belgian Days is an initiative of the Embassy of Belgium to promote Belgium and the friendship and cooperation ties between Belgium and Canada in Toronto.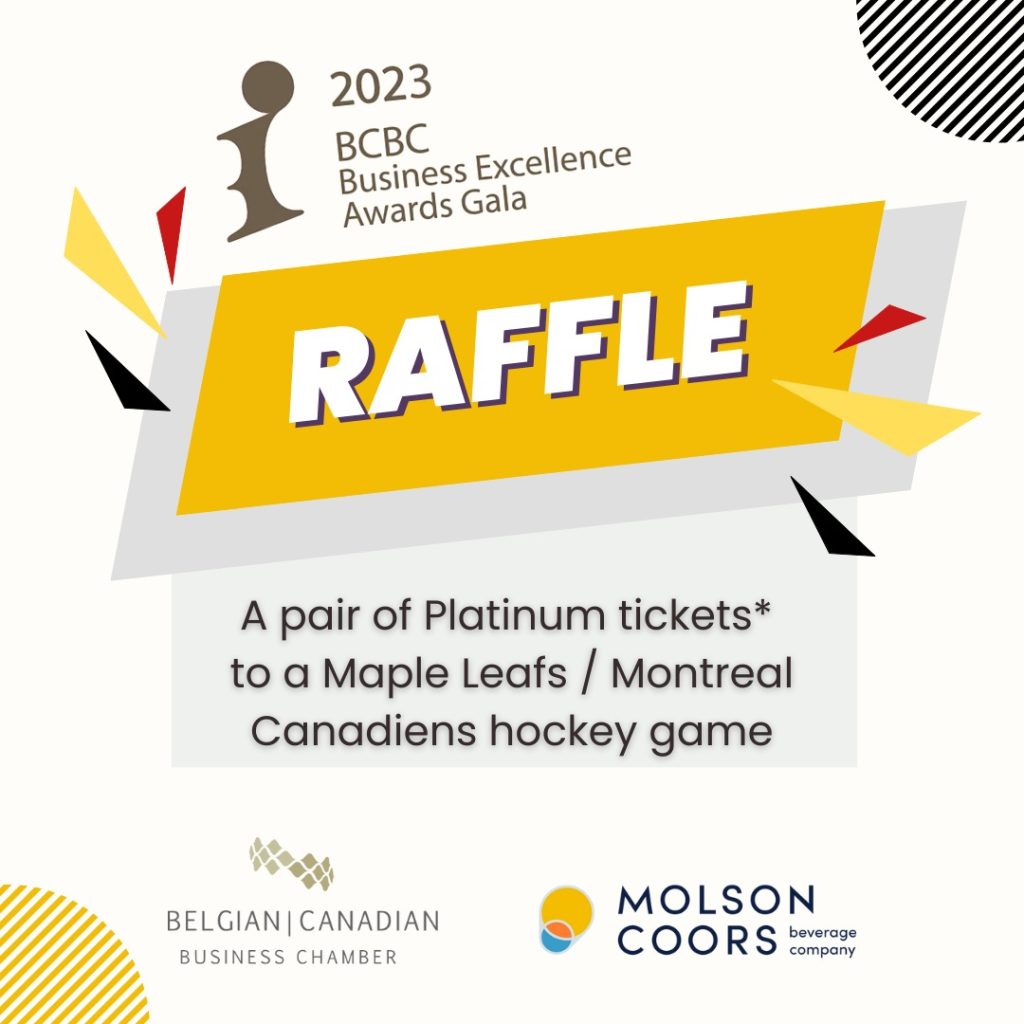 Win Hockey Platinum Tickets!
Thanks to Gala Grand Partner Molson Coors you will have an opportunity to win a pair of Platinum tickets* to a Maple Leafs hockey game, or alternatively a Montreal Canadiens game if the winner is from Montreal.
Platinum tickets are the first 2 seats next to the (home) players bench. In case season is over after the Gala (hopefully not…), Molson Coors will commit to tickets (same seats) in the new season in October.
Get your tickets now!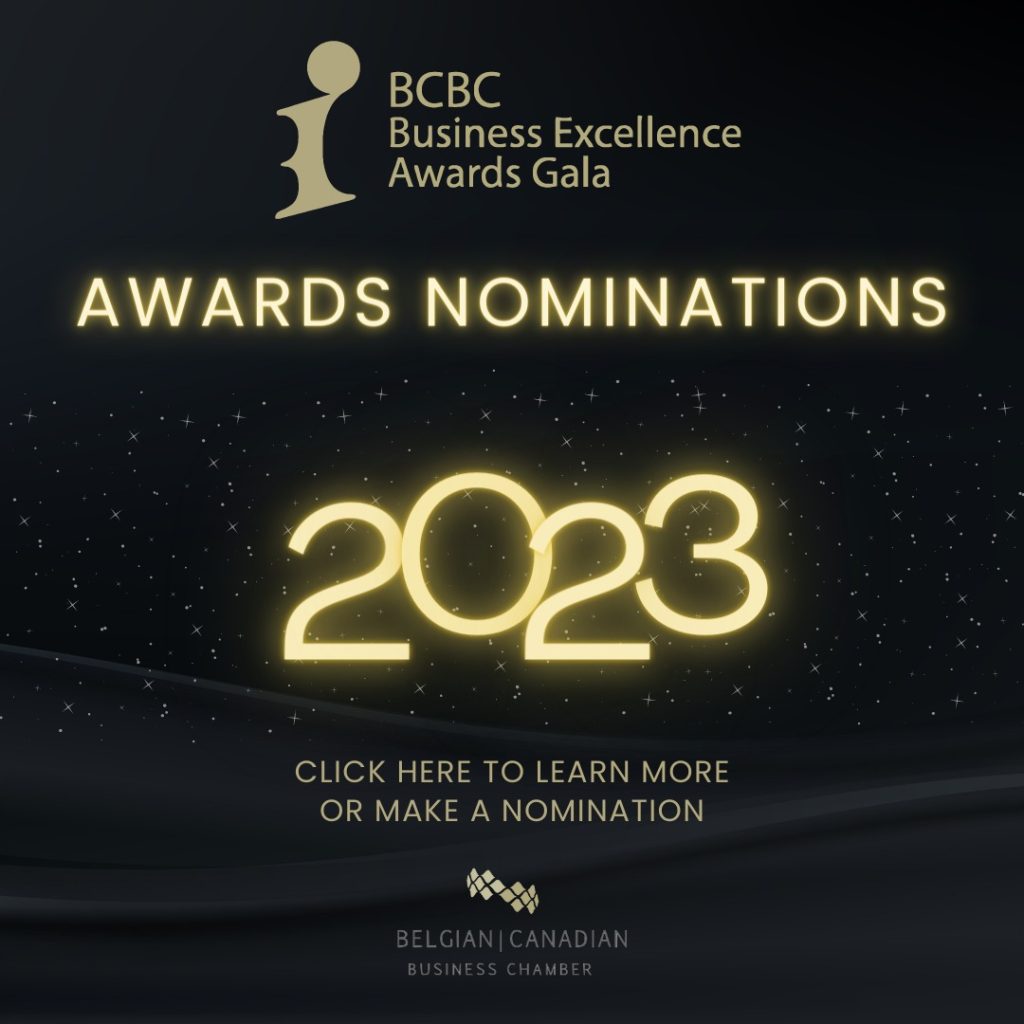 Nominate
Shine a light on a business or person that you admire, or even yourself or your own business, by submitting your nomination for a prestigious BCBC Business Excellence Award. To be considered as a nominee you have to be present at the Gala, to be able to receive the award. Click here to nominate.