The 18th annual European Union Film Festival is back!
Belgium's décalé arthouse dramedy PATRICK will be featured on Nov 30th!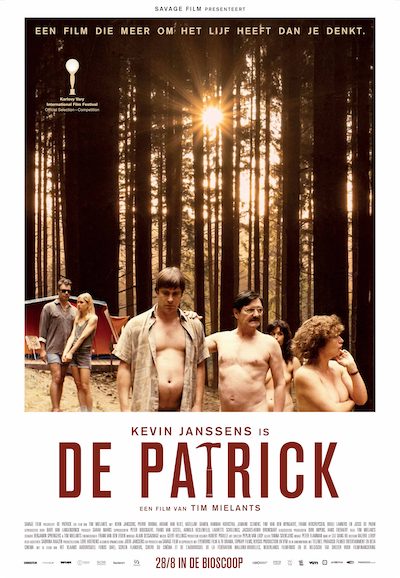 EUFF22 delivers high-quality programming with a collection of powerful titles that have been awarded prestigious prizes from around the world.
In-person or online, the spirit of the festival remains unchanged: there is a wide array of diverse films and authentic stories to be discovered. Audiences will get to travel across the EU.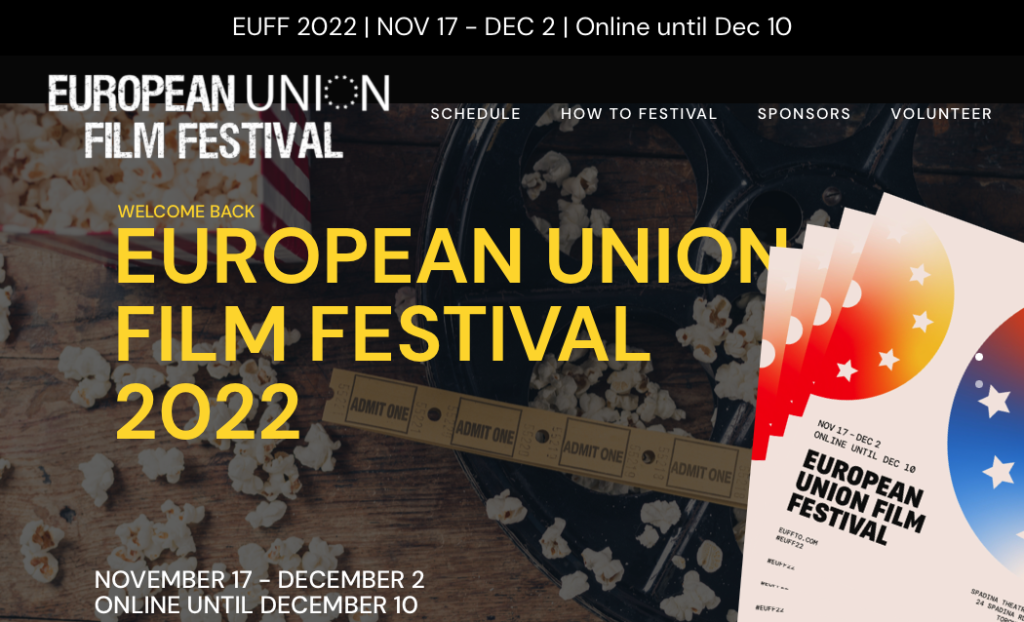 AWARDED FILMS
METRONOM, Alexandru Belc (Romania)
Winner of the Best Director Prize in the Un Certain Regard section at the 2022 Cannes Film Festival.
Set in communist Romania in 1972, Alexandru Belc's heartfelt debut is part coming-of-age tale, part political thriller.
KLONDIKE, Maryna Er Gorbach (Ukraine)
Best Director in the World Cinema Dramatic section at the Sundance Film Festival 2022 and Ukraine's submission to the Academy Awards.
In 2014 Irka finds herself at a crossroads when an errant bomb blows a hole in the side of her house, and shortly after a Malaysian commercial plane is shot down, killing 298 passengers and crew.
LOST ILLUSIONS, Xavier Giannoli (France)
Winner of 7 awards including Best Film at the 2022 Cesars (French Academy Awards).
Set in the 1820s, the film centers on poet Lucien de Rubempré who succumbs to bribery and cronyism, achieving wealth and standing only at the cost of his artistic integrity and former friendships.
FOX IN A HOLE, Arman T. Riahi (Austria)
Winner of 5 Awards including Best Actress for Maria Hofstätter at the Austrian Film Awards.
Set in a juvenile correctional facility, this impactful social drama explores the effects of the system on the youth, while also serving as a microcosm of society.
Nominated for 11 Donatello Awards in 2022, Manetti Brothers' DIABOLIK showcases the first meeting between master thief Diabolik and Eva Kant in the late 1960s.
Winner of Best Actress at the 2021 Locarno International Film Festival, NO ONE'S WITH THE CALVES is an exploration of the romantic myth of life in the countryside.
Winner of Best Director at Karlovy Vary International Film Festival, Tim Mielants' debut feature PATRICK offers a mix of folk comedy and modern malaise.
OSCARS SUBMISSIONS
Enjoy a selection of Academy Awards Submissions from this year's line-up
As always general admission is FREE with a limited number of tickets available for purchase at $10 for those who want to save a seat and avoid the rush line.