Due to the ongoing concerns caused by now a fading but by no means finished pandemic, the three festival presenters in Canada (in Ottawa, Vancouver, and Toronto), along with the Delegation of the European Union to Canada and the EU Member States, have decided to bring you another exciting virtual version of the EUFF in November 2021.

For the second—and hopefully final—time in the long history of the EUFF, the Festival will be online and, also like last year's edition, making it available not only in Ottawa, Vancouver, and Toronto, but all across Canada! Once again this year we ask you to please tell everyone you know – from Victoria to Iqaluit to St. John's – to come to the EUFF.

Many of the greatest names in the history of world cinema have been represented over the decades of this extraordinary event. This year is no exception, as the Festival showcases both brilliant emerging talents as well as the latest work of master filmmakers. There is drama, comedy, action, and documentary; something for everyone!

Vive le cinéma! More info here.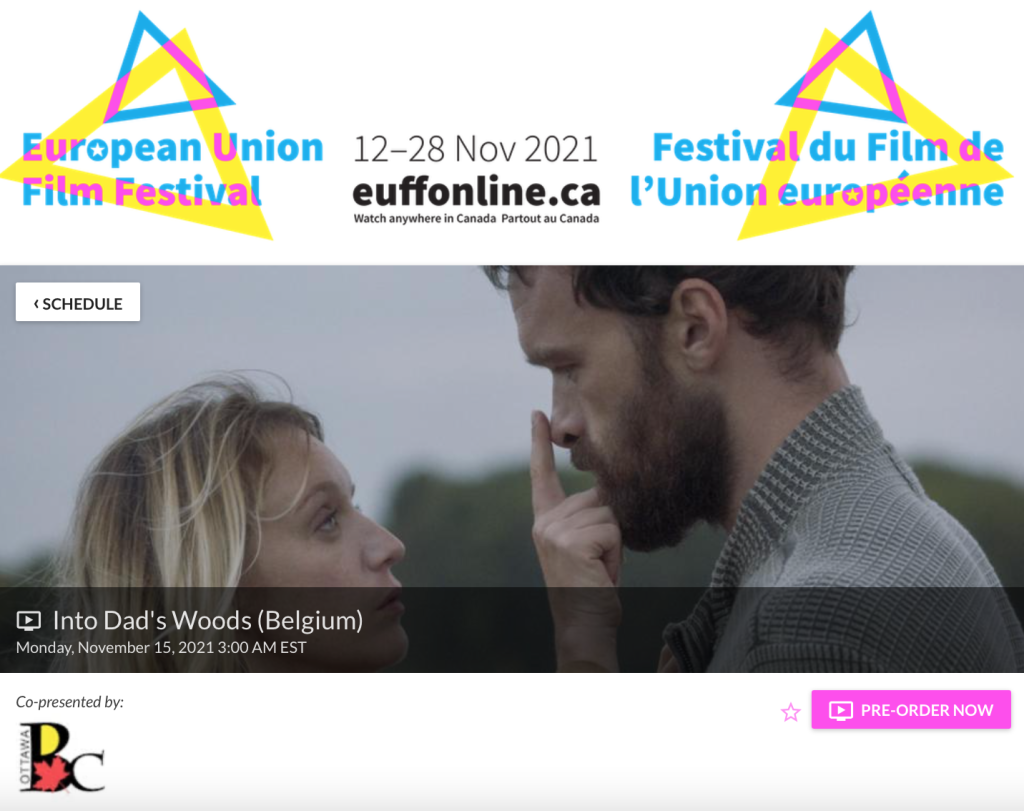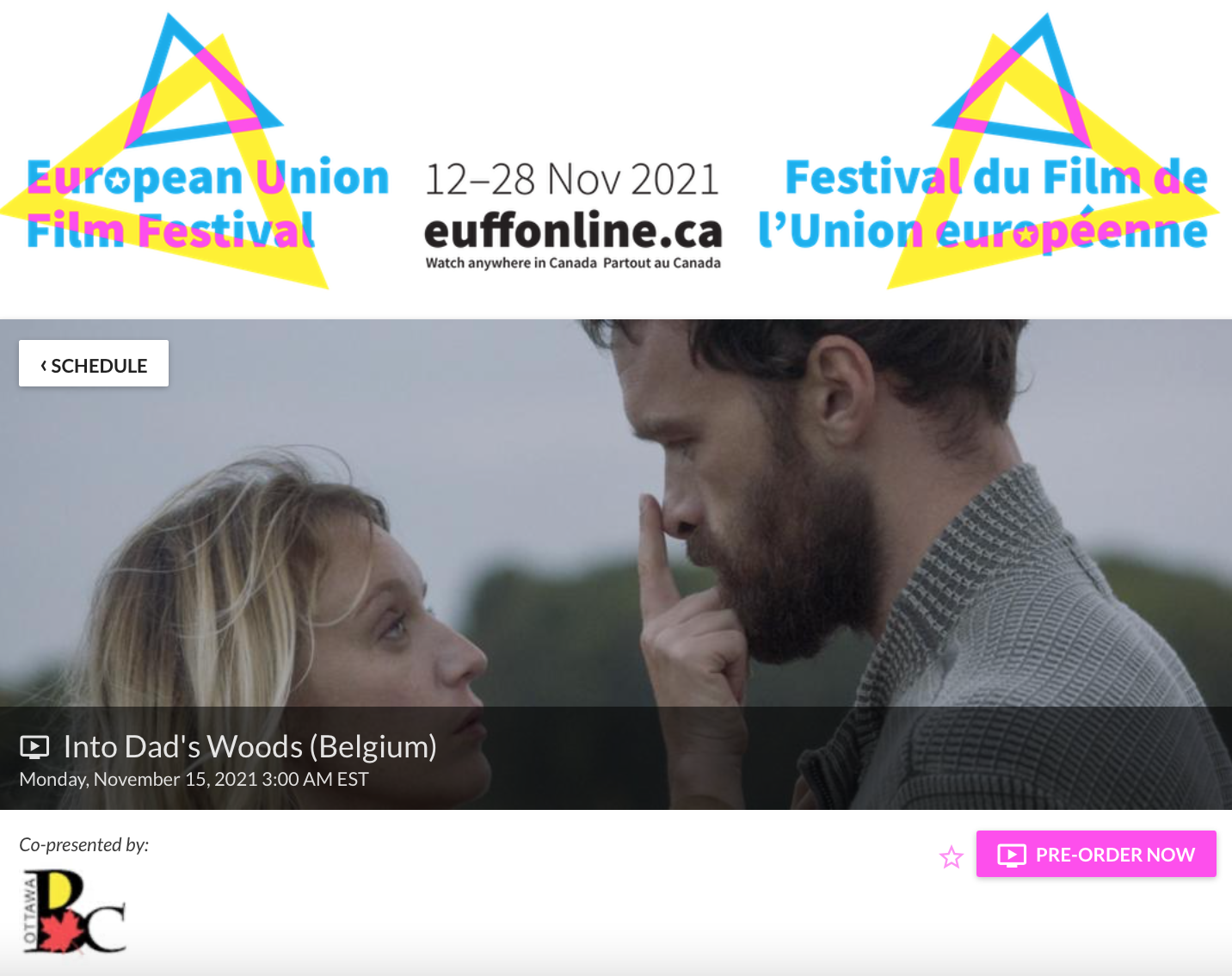 Into Dad's Woods
Belgium | EUFF2021

Talented newcomer Vero Cratzborn's feature film debut is a sincere, moving coming-of-age tale of a teenage girl becoming aware of her father's serious mental illness. Fifteen-year-old Gina is growing up in a loving family. She admires her father Jimmy, an unpredictable man whose odd excesses she's quick to forgive. That is, until Jimmy's erratic behaviour goes over the edge and the family balance is shattered. Confused and angry, Gina allies herself with Nico, an adolescent from her neighbourhood, with a view to saving Gina's father, who seems to be slipping further and further into madness. As the family struggles with Jimmy's decline, Gina's mother, facing financial hardship, is forced to make a difficult decision. In this tumultuous family drama, Gina finds herself leaving childhood behind much sooner than expected.