That's right! Our new website just went live (did you hear the construction?) and to celebrate we have a fantastic giveaway for all of you! 
Guy McClelland aka 'The Beer Knight', owner of McClelland Premium Imports is generously sponsoring 2 gift baskets for this special occasion! (details below).

To enter, follow us @belgiumconnect, take a screenshot of your favourite section on our new website, tell us why and share with us what you love about Belgium!

Don't forget to tag us and tag two others for extra points (our target audience: business owners, Belgian companies, business besties, friends, etc.).

Bonus!! Refer us to a new member and win a BCBC polo shirt!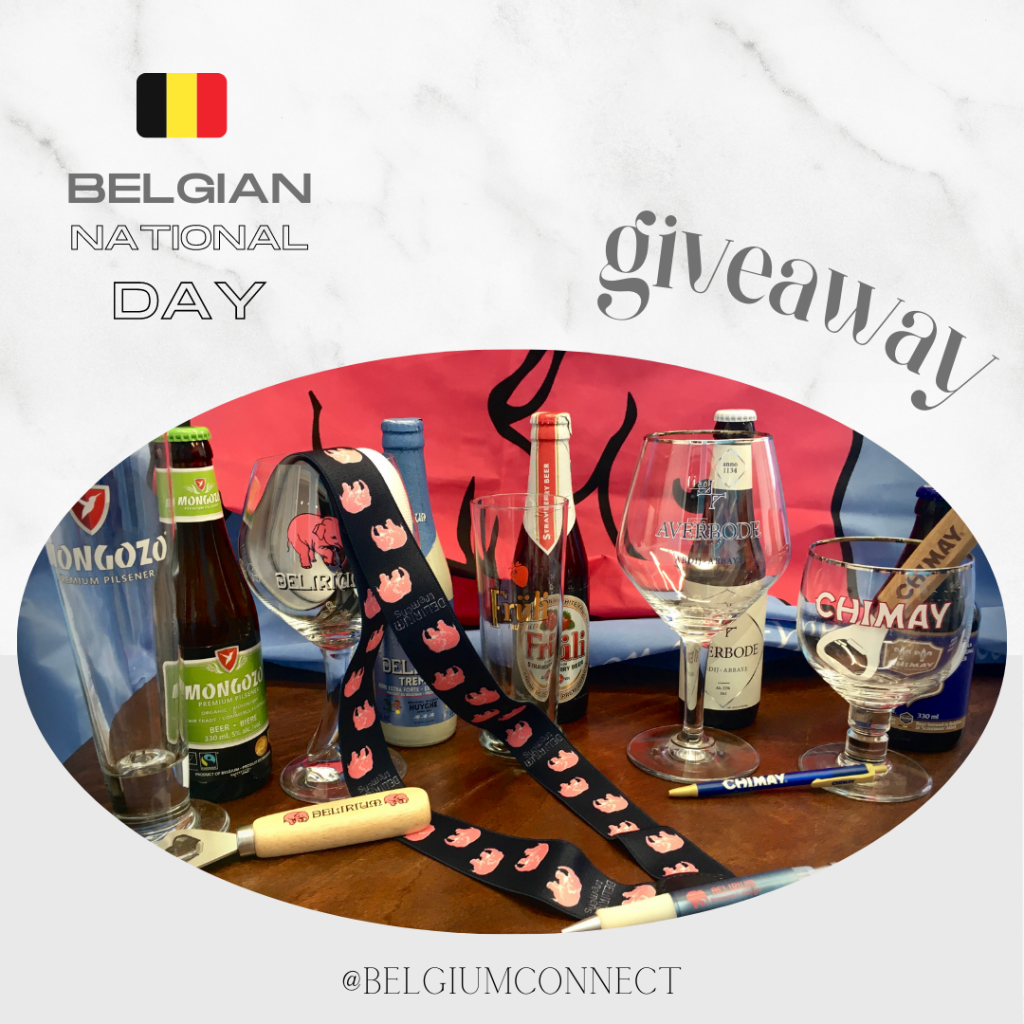 Save this post so you can easily check back when the winner has been announced. 18+, GTA only. Not endorsed or sponsored by Instagram, Facebook.
Each Gift basket includes:
1 x bottle of Averbode Abbey Ale
1 x bottle of Chimay Trappist Ale
1 x bottle of Delirium Tremens
1 x bottle of Fruli Strawberry Beer
1 x bottle of Mongozo Premium Pilsener
1 x Averbode Abbey Ale chalice glass
1 x Chimay Trappist Ale chalice glass
1 x Delirium Tremens trunk glass
1 x Fruli Strawberry Beer glass
1 x Mongozo Premium Pilsener glass
1 x Chimay wooden bottle opener
1 x Delirium Tremens wooden bottle opener
1 x Chimay pen
1 x Delirium Tremens pen
1 x Delirium suspenders
1 x Delirium baseball cap (currently not shown in the attached pic)