Dear BCBC Partners and Members, Dear Friends of the BCBC,
The present confinement has allowed us to discover the extent to which, though we may come from different cultures and nationalities, we share a common humanity. On either side of the Atlantic, we all ran out of toilet paper more or less at the same time, many of us began making our own bread, while others decided to improve on their culinary talents; is this not indeed, proof of this share humanity?
On this note, the BCBC and some of its directors have accepted the challenge to share some of their culinary talents with you; hence, from cocktail to dessert the BCBC will set the table.Dear Chamber members, partners and friends, our thoughts are with you in this difficult period; as such, we ardently hope that these few videos will provide you with some ideas to brighten these challenging times. All will be well again! There is real hope for the lifting of the confinement measures shortly, for a sunny summer, for the crisis to prove to be less than expected, and for a vaccine for this fall.
With warmest regards, Xavier Van Overmeire, BCBC President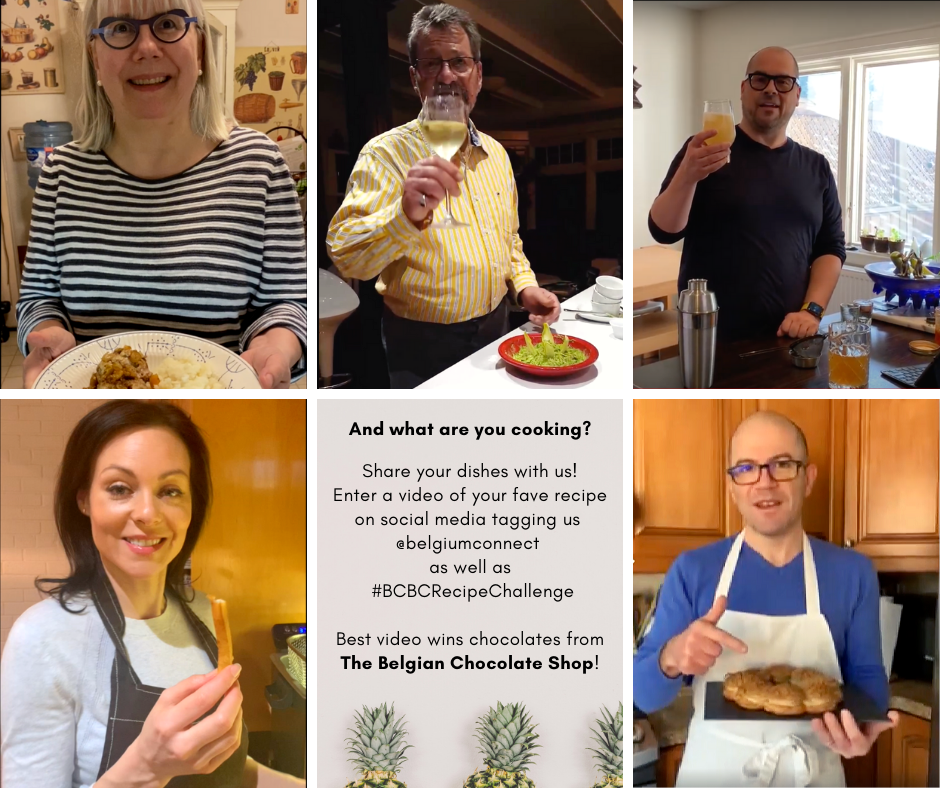 Click on the links below to see the videos.
"Confinement Drink"
"Authentic Belgian Fries"
By Martin Cloutier, Vice-President
Video
By Michelle Willer, Director Partnerships
Video
"Paris-Brest"
And what are you cooking?
By Philippe Gonzalez,
Director Corporate and Individual Memberships
Video
Share your dishes with us!
Enter a video of your fave recipe on social media tagging us @belgiumconnect as well as #BCBCRecipeChallenge
Best video wins chocolates from The Belgian Chocolate Shop !