Our partners from the Alliance Française are organizing a concert with a Famous Belgian pianist.
The 6th person who presents themselves coming from the BCBC will win a free ticket!
CLAUDE DEBUSSY: SCANDAL AND MYSTERY OF FREEDOM OF SPEECH
For 20 years, Belgium pianist Olivier de Spiegeleir has travelled the world performing his "commentated recitals", an original and enjoyable formula. During this concert, the pianist will celebrate the centenary of Claude Debussy's death. Known as "Claude of France", the revolutionary musician's "scandalous" and mysterious creative liberty embodied the musical revolution of the twentieth century.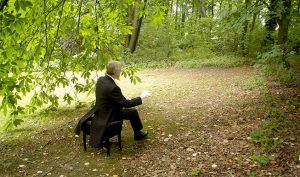 Get your tickets here : https://www.alliance-francaise.ca/en/culture/concerts/debussy-concert-spiegeler-en
 Date: March 23 at 8:00 pm
 Location: Spadina Theatre