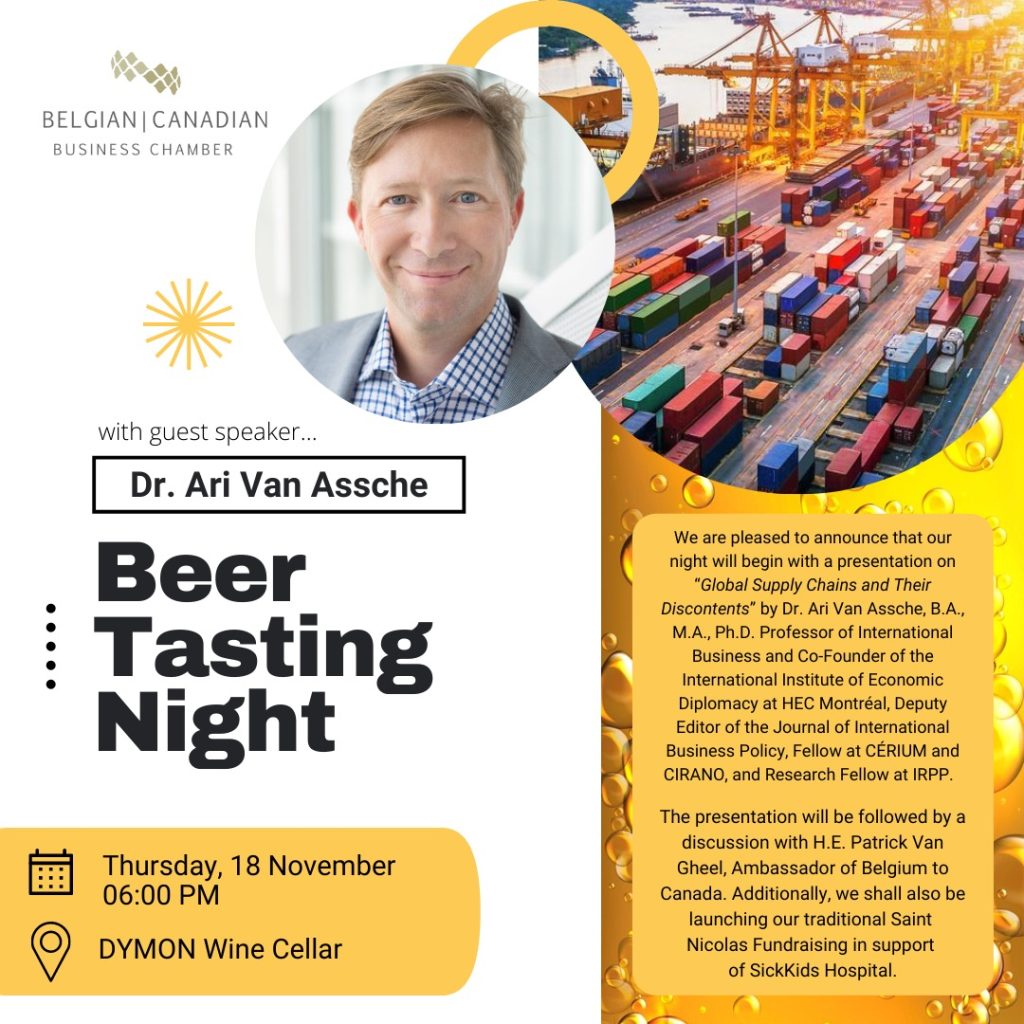 We are pleased to announce that our night will begin with a presentation "Global Supply Chains and Their Discontents" by Dr. Ari Van Assche, B.A., M.A., Ph.D. Professor of International Business and Co-Founder of the International Institute of Economic Diplomacy at HEC Montréal, Deputy Editor of the Journal of International Business Policy, Fellow at CÉRIUM and CIRANO, and Research Fellow at IRPP. 

The presentation will be followed by a discussion with H.E. Patrick Van Gheel, Ambassador of Belgium to Canada.

Enjoy a selection of Belgian beers from PolyBEER and McClelland Premium Imports, and Belgian delicacies from Franglish Gourmet Food.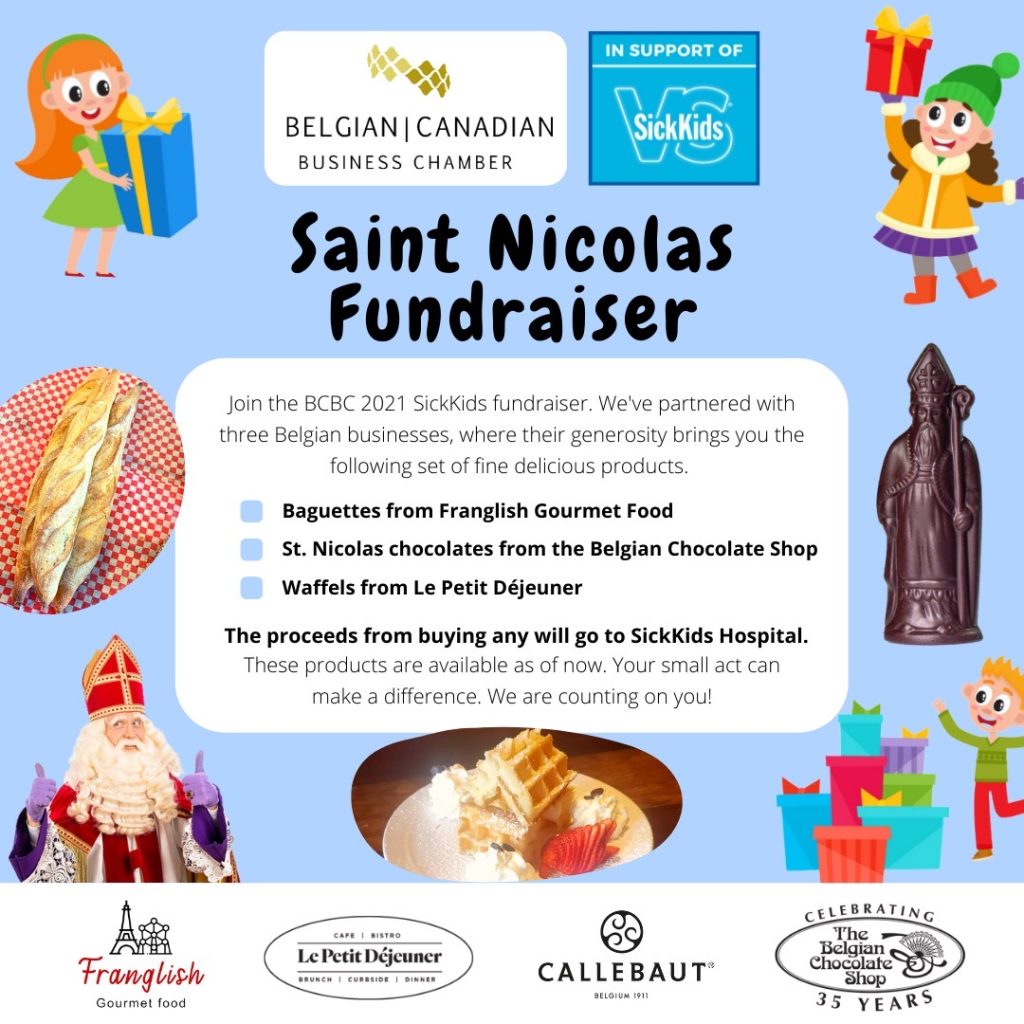 St. Nicolas Fundraiser
The same night, we will launch our traditional St. Nicolas Fundraiser in support of SickKids Hospital. Following Belgium's motto 'Strength Through Unity', we have teamed up with 3 local Belgian Canadian and BCBC member businesses.
Delight yourself with Belgian delicacies while helping a good cause!
Buy online and/or at their location:
Franglish Gourmet Food ~ The Belgian Chocolate Shop ~ Le Petit Dejeuner

Phenomenal Beers ~ Phenomenal Ideas ~ Phenomenal Networking ~

Have you heard of the 99 reasons why Belgium is uniquely phenomenal?
(Because 100 would be a bit over the top)
When: Thursday, November 18, 2021 from 6:00 PM to 8:00 PM EST

Where: Dymon Wine Cellar, 1460 The Queensway (Entrance on Vansco Road), Etobicoke, ON M8Z 1S7

Cost: Members: $60.00 Non-Members: $75

Covid-19 Vaccine proof is required.